Stay up to date with all the RPC Airsoft news right here!
Need a waiver for an upcoming game? Get your RPC Airsoft Waiver here!

Our airsoft field is located at 197 Sandown Road in Fremont NH and is easily accesible from Interstates 93, 95, 495 and Route 101!

We have players who come from: Manchester, Nashua, Portsmouth, Durham, Somersworth, Concord & Keene New Hampshire;

Boston, Salisbury, Lawrence, Worcester & Cape Cod, Massachusetts; Portland, Berwick, Kittery, Augusta & Bangor, Maine;

Connecticut, Rhode Island, Vermont, Maryland, Colorado, New York, New Jersey, Illinois, Georgia, Pennsylvania, North Carolina, California & Florida;

And over seas from Ireland, Scotland, Canada, England, Israel, Australia, Taiwan, China, Korea, the Caribbean, Brazil and more!

From airsoft war games and battles to reenactments, skirmishes, sno-soft winter games, night games, milsim and major operations,

you'll find a game to suit your style and ability. RPC Airsoft caters to all levels of players from beginner to veteran!

Use your airsoft pistol, sniper, M4, AK47 or other airsoft gun at our games.

Many of the best and most respected players and teams in New England started here for a reason!

On field WiFi access, illuminated nighttime fields & in game sound system for operations makes RPC Airsoft the field to play!

LOCK & LOAD, THE GAME IS ON!


Para Brasileiros e demais falantes de Português: Jogar airsoft? Fala Português? Temos jogadores do Brasil em muitos jogos!

Para hablantes de Español: De cara al juego del airsoft con otras personas que hablan Español? RPC tiene muchos jugadores cuya

lengua primaria o secundaria es el Español. Ven a nuestro día siguiente juego e introducir tú mismo!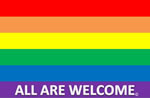 We support the The Welcoming Project and the larger LGBT+ community.

About RPC Airsoft - Field Map - Weather - Waivers - Airsoft Game Schedule - Directions to the Field
RPC Airsoft on Facebook - YouTube - Twitter

Looking for more airsoft? Visit some of our friends and collegues from around the New England region!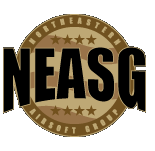 &nbsp&nbsp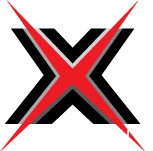 Copyright 1996-2021 RPC Airsoft, LLC. All rights reserved.